The real reason why Zlatan Ibrahimovic left Manchester United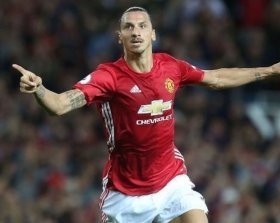 Swedish footballer

Zlatan Ibrahimovic

is believed to have left Manchester United after the club were ousted of the Champions League by Sevilla this month.
The 36-year-old appeared to have suffered a career-ending knee injury in April 2017 but managed to make a quick recovery to return to first-team action in November.

However, he continued to earn only six more appearances for United before going through a resting phase in order to completely recover from the knee problem.

Ibrahimovic's release from Old Trafford came as a surprise earlier this month, but according to Dr Freddie Fu Ho-Kueng, who carried out the Swede's knee surgery, the Champions League exit of United played a significant role.

"[Ibrahimovic] and the coach get along well. He liked Manchester United, he's a hero before the injury," he told the South China Morning Post. "His idea was to see if we can go back and win more titles, especially the Champions League."

The veteran has not won the Champions League over the course of a two-decade long career, and it appears that he may not fulfil this ambition in Europe at the least.

Ibrahimovic joined Los Angeles Galaxy shortly after his exit from Manchester United, and he could make his debut during the cross-town derby against Los Angeles FC on Saturday.