Dele Alli "numb" to media criticism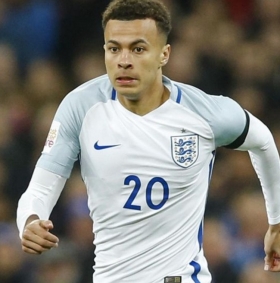 Tottenham midfielder

Dele Alli

has told the Daily Mirror that he is "numb" to the negative press regarding his poor form this season. The England international is expected to be an important part of England's World Cup squad this summer.


Alli has not shown the form that made him one of Europe's top young talents last season, but he has informed the press that he is not listening to the negative comments.

"There are a lot of opinions, people say a lot in the media and online, but I'm numb to it now," Alli said. "Growing up, you have to fight every day, coming into the Premier League you have to fight for your place in the team, and the same as an international.

"Every player is different [with criticism], I think it's all about your focus, what your focus is. Some people might focus a lot on what people are saying about them, which can take the focus away from the football. It can impact you.

"But for me, I've never worried too much about what people think. If you have confidence in yourself, you know yourself, better than anyone, when you have that, what other people say, automatically you are numb to it.

"I don't think I've changed. The game is always changing, every game is unpredictable. The way people deal with me in games is different; there are a lot more tackles. I found myself in a lot of space last year, and now when I get in the box I feel people are a lot more concerned about me, and marking me.

"It's a good thing, but when I run off the ball now, running in behind, whereas last year they may not have followed me as much they follow me a lot more now.

"I think it's good, it gives other players the space. We have a great team, so to make space for other players is a good thing."