Chelsea boss talks Champions League qualification race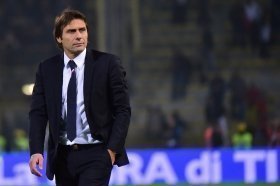 Antonio Conte

has spoken up on suggestions that the Blues could still catch Tottenham in the race for the fourth place spot in the Premier League. Both Chelsea and Spurs can still qualify for next season's Champions League with the final spot.


When asked if Spurs would be likely to slip up, Conte replied: "I don't know about this. Despite this experience, you can see that in three years we won twice the title, but also in three years we are risking twice not playing in the Champions League.

"Two years ago, Chelsea finished in 10th place. This season, with great experience, we are fifth. It's not important, this type of experience. Tottenham play the Champions League with regularity, despite this lack of experience of winning.

"We have to think about ourselves. The only way for us to keep hope of a place in the Champions League is to take three points from every game.

"It won't be easy, but we must do this if we want to continue to fight until the end for this target. Tottenham are a really good team. I like the way that they play, and it can happen, to have bad results for a short period.

"But they have played City and [Manchester] United in the last three games, and drew at Brighton. It will be very difficult, but we have to push and try to put a bit of pressure on."