Rangers chairman King promises Steven Gerrard cash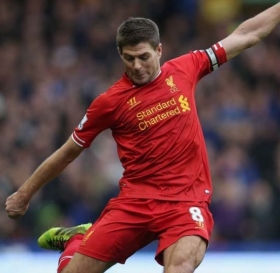 Newly appointed Rangers manager

Steven Gerrard

has been promised that he will have a hefty budget to spend on new players. The Liverpool legend Gerrard has signed a contract to take over at the Scottish club from next season.


Rangers chairman Dave King worked long and hard to secure a deal for Gerrard and there had been some rumours in the media that a significant package to bring in new players has been offered to the former England international.

King told reporters: "Steven is going to get the money he needs to do what he has to do.

"We have given a commitment that we will continue to invest in the squad and we will be a net investor still. We will provide additional net funds to him.

"It's not like when Souness came in; we're not going to sign the England captain, the England goalkeeper and the like.

"There is a limit to what any manager gets. There is a limit to what Real Madrid get to spend. There is always a limit."