Carlo Ancelotti has pre-contract agreement with Arsenal?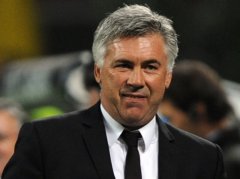 Former Bayern Munich manager Carlo Ancelott is understood to have a pre-contract agreement in place to join Arsenal at the end of the current campaign.
The Italian has been out of work since his dismissal from Bayern Munich in September but he has previously admitted that he would welcome an approach from the Gunners.

According to Tuttosport, Napoli are understood to have made contact with Ancelotti earlier this month and during this conversation, the 58-year-old is said to have revealed an approach from the Gunners.

Ancelotti is obviously not the first-choice to succeed Arsene Wenger as the next Gunners head coach but he remains optimistic that the club fail to pursue their alternative choices in order to recruit him.

The experienced manager has previously managed Chelsea in the Premier League between 2009 and 2011 and he guided the Blues to a league and FA Cup double in his first season.