Bonucci explains why he rejected Man Utd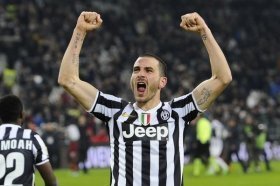 Italian defender

Leonardo Bonucci

has told reporters that he was very close to making a move to Premier League side Man Utd and has explained the reasons why he resisted a move to Old Trafford. Bonucci, considered to be one of the best defenders in Europe, made a move to Juventus instead.


Bonucci, who had played for Juventus, made a move to AC Milan and then decided to return to Turin club Juve, revealed that multiple Premier League teams were in the race for his coveted signature.

"Basically there have been some possibilities both with Manchester City and with Manchester United," he told the Daily Telegraph.

"With Manchester City when I received that offer [in 2016] I actually talked to the club, I talked to Juventus and we decided that it was good for me to stay and to keep on winning with Juventus.

"And this year when I was told there was a possibility to go back home, to come back to Juventus, I just stopped listening to any other offers and I decided to come back here. I feel at home here."