Gareth Bale won't leave Real Madrid on loan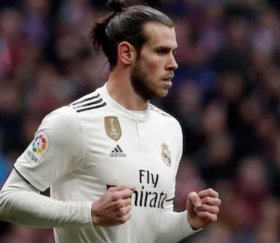 Forward

Gareth Bale

will not leave Real Madrid on a loan transfer this season, despite having been linked with numerous teams across the world. It is understood that Bale, who earns £550,000 per week in Madrid, favours a move back to the Premier League, but Chinese Super League clubs are all in the race to sign the Welsh international.


The player's agent has insisted that Bale is likely to move on a permanent deal after a high profile falling out with manager Zinedine Zidane.

Jonathan Barnett the player's agent quipped: "There will be no makeshift deals to get him out of the club. Gareth is one of the best players on the planet. I can guarantee you he will not be going on loan to any club."

Bale has been linked with a return to Tottenham Hotspur as well as Manchester United, but the Welsh forward has yet to have received any offers from England.



The Welshman is valued by his club in the region of £75,000,000 and Real Madrid are ready to pay a chunk of his wages to ease his exit from the club.