Spurs boss Mauricio Pochettino bemoans early transfer deadline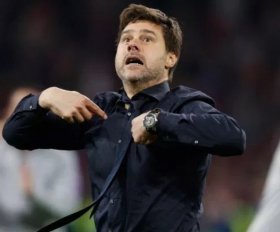 Tottenham Hotspur manager

Mauricio Pochettino

has said that it was a big mistake from the Premier League to conclude the summer transfer window prior to the start of the new season.


Spurs were one of the many sides, who had voted for the change two years ago with suggestions that the players were getting unsettled with the speculation during the opening weeks of the campaign.

However, that has not entirely worked out with teams from other elite European leagues still capable of signing players even after the English transfer deadline has passed.

Speaking in a press conference, Pochettino has urged the Premier League to revert to the previous format of the transfer window where the deadline was uniform with other major European leagues.

He added that a lot of people including Spurs chief Daniel Levy may realise that the decision was a massive mistake and he hopes the transfer window will be reverted to the older format at the earliest.

"I wasn't in agreement (with the decision) but at that moment they believed that was best for the clubs. But I think he (Spurs chairman Daniel Levy) and a lot of people now realise it was a massive mistake. I hope that we fix the problem for the next season," he said.

At present, the likes of Christian Eriksen and Toby Alderweireld have entered the final year of their contracts and Pochettino has admitted that the former could still leave the side in the next couple of weeks.