Ivan Perisic reveals that he almost joined Man Utd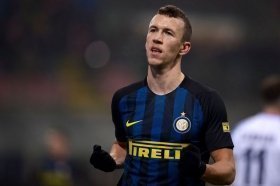 Bayern Munich midfielder

Ivan Perisic

has sensationally revealed that he came very close to making a move to Man Utd, but instead opted to transfer to Germany. The Croatian international had been linked with a move away from Inter Milan since 2017 but instead opted to stay put in Serie A.


Then Manchester United manager Jose Mourinho is known as a huge admirer of Perisic and had been locked in talks with Perisic's club Inter Milan regarding a transfer move, but a fee could not be agreed between the two clubs. Instead, Perisic stayed put and went on to be a part of Croatia's impressive 2018 World Cup campaign.

"How close was I going there? Very close," Perisic told The Athletic. "It was an amazing thing for me when Jose called me. It was difficult to say no to him. In fact, I really, really wanted to join him and play for United.

"It was a dream of mine to play in all the big leagues. But it didn't happen. It was painful for me. But I don't want to go into the details. I only found out myself the real reasons two years later."