Liverpool Star Virgil van Dijk reacts to racism in football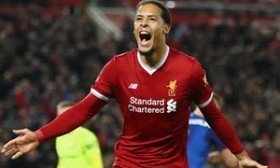 Netherland captain van Dijk had his say against Racism on Twitter.
Racism is destroying the beauty of football with many stars and legend being racially abused in footballing countries i.e. Italy

FIFA president Gianni Infantino, at FIFA Awards called new, stronger and more effective ways to eradicate racism in football. Also every country is trying to show its will to eradicate racism in football. So, Premier League has started a campaign against Racism.

Virgil had enjoyed best form last season when he went whole season without being dribbled and also winning UEFA Champions League with Liverpool.

"Whoever you are, wherever you're from, however you play...there's no room for racism," stated Van Dijk on twitter.