Positive Ole Gunnar Solskjaer reflects on draw with Liverpool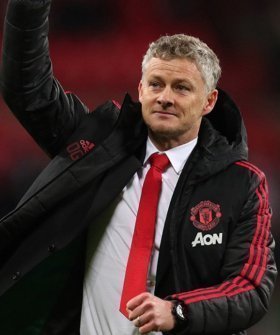 Manchester United boss

Ole Gunnar Solskjaer

reflected on his side's 1-1 draw with Liverpool, looking at it as a 'step in the right direction'. United have endured a torrid start to the season but have to be given credit for a solid performance against the league leaders, in a game they were predicted to lose heavily. 
Commenting about the result, Solskjaer stated that it was "A great response from the boys." He went on to say  "We know we have a team who work for each other and there's a great atmosphere." 

Praising his side's attitude, the Norwegian said in an interview to Sky Sports: 

"That's a really good sign for a manager, to see your team disappointed not to beat Liverpool. Our fans can see what's happening. We will get there. It's important to get results, it's the only way to grow confidence in what we're doing. A win would have been great but a draw is a step in the right direction." 

Looking to the future with some positivity, Solskjaer was keen on iterating that his side will improve stating "Newcastle was a low point for us. We've got players coming back from injury and illness and we'll only improve because more will come back very soon. I'm pleased." 

It will be interesting to see if United will use the positives of this result as a catalyst for further improvement.