Chelsea's transfer ban appeal to be heard this month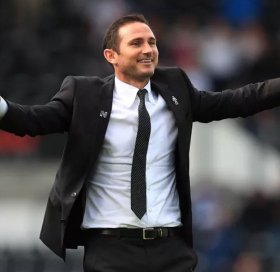 Chelsea's appeal against a two-window transfer ban imposed by FIFA is set to be heard at the Court of Arbitration for Sport on November 20.
The Blues were imposed with the transfer embargo on July 1 and they decided to appeal before the CAS rather than freezing the ban.

The west London side have since excelled under Frank Lampard, who has got the best out of the young graduates but the club are still expected to reinforce their squad when the opportunity arises.

According to Sky Sports News, the Court of Arbitration for Sport has set November 20 as the hearing date for the Blues ban on breaking rules for the registering of under-age players.

Earlier this week, FIFA revealed that the Blues had committed 150 breaches of regulations which contributed to the ban and it remains to be seen whether their punishment is shortened through the result of their appeal.

Chelsea are currently comfortably placed in the fourth position in the Premier League standings and they are already six points ahead of fifth-placed Arsenal. They are scheduled to face Ajax in the Champions League in midweek.