Tottenham to open transfer talks for Traore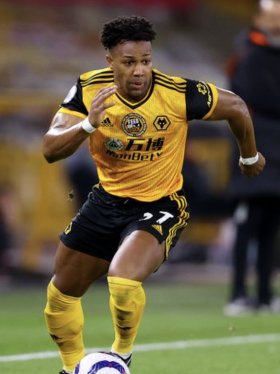 The Daily Express has reported today that

Adama Traore

is the number one transfer target for Tottenham this January transfer window. Spurs manager

Antonio Conte

is eager to upgrade his squad, and Wolves winger Traore the primary target.


Adama Traore has been in inconsistent form so far this term, returning zero goals and assists for the Birmingham side, however Wolverhampton Wanderers are doing relatively quite well in the Premier League this season. With Spurs ready to upgrade their side and pay upward of £45 million for the Spain international forward, Wolves will likely be ready to sell the burly winger.

Bruno Lage, who took charge of Wolves during the summer, has been asked by reporters earlier in the season as to why Adama does not play on a regular basis for his side. Lago replied, "Why I choose Adama for one game and not other games. It's not about Adama, it's about all the players."

However, it is understood that Traore informed Lage that he would like to seek a new challenge as soon as possible and that a transfer failed to materialise during the summer transfer window.

With Tottenham ready to splash the cash to secure the former Barcelona and Middlesbrough man, there are likely to be other potential suitors for Traore. It is understood that even Borussia Dortmund are ready to enter the race to sign the player.