Monaco deny bids for Ronaldo, Rooney and Tevez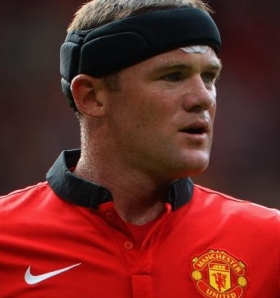 The newly promoted Ligue 1 side spent close to £200 million this summer having signed the likes of Porto pair James Rodriguez and Joao Moutinho, Geoffrey Kondogbia and Jeremy Toulalan.


There were reports that the French side were also considering signing big names like Rooney, Ronaldo and Tevez this summer but Vasilyev rejected all such suggestions. He also went on to add that the club had never considered replacing Claudio Ranieri this summer with Roberto Mancini.


"Claudio Ranieri? We are very happy with him. The group's state of mind is just great. It works fine," he is quoted.


"Did we have an interest in others coaches? No, the press said that but it was negative for the team, for Claudio and for us.


"In May, I told Ranieri he will remain our coach and I never had any contact with Mancini or any other. However coaches contacted us.


"It was the same for Rooney and Tevez, we never contacted them. There are a lot of people that spread the idea Monaco could be attracted, as it could help during their talks.


"Cristiano Ronaldo? I know him well, we met in springtime when I was ill, but we didn't talk because Cristiano is a Real player. At that time he was in talks about his extension and we were working on Falcao. You can't buy Falcao and Ronaldo, you have to be humble.


"I would like to have Cristiano, but we spent a lot of money and we will invest less in the future. We can't go on at such pace and we want to use young players from our education centre, one of the best in France."