Arsenal star midfielder linked with Barcelona transfer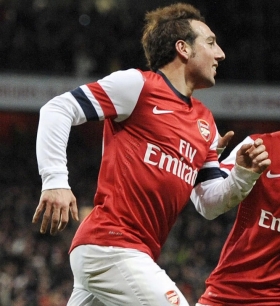 Barcelona are understood to be preparing a summer move for one of Arsenal's most influential players this season.
The Catalan giants are believed to be keen in securing the services of Spanish playmaker Santi Cazorla, with SportsDirect News claiming that the former Villareal and Malaga man is open to a return to his home country at the end of the season.

Barca have made a couple of high-profile signings from the North London outfit with the likes of Marc Overmars, Emmanuel Petit, Thierry Henry, Alex Hleb, Cesc Fabregas and Alex Song all leaving for the La Liga champions in recent years.

However, with Arsenal in a good financial position for the next campaign, it is highly unlikely that they will allow the sale of Cazorla in time to come.