Bernard suffers ankle injury in training session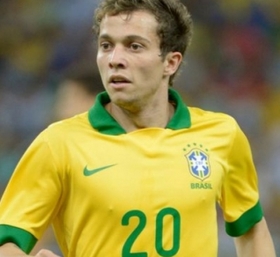 Brazilian star Bernard has played down his chances of missing the World Cup finals, in spite of limping out of a training session with an ankle trouble.
The 21-year-old, who plys his trade with Shakhtar Donetsk at club level, is said to have suffered the setback when he was tackled by Tottenham Hotspur's Paulinho, but is expected to be fit for the World Cup opener against Croatia on June 12.

"The ankle is swollen but thankfully it's not twisted," Bernard said. "These things happen when you are preparing for the World Cup. Everyone wants to get their spot and play."

World Cup favourites Brazil could replace Bernard with Lucas Moura, should he not recover in time.