How the race for the Champions League would require a play off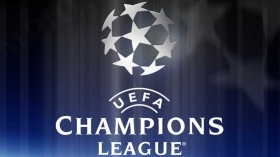 As the end of the Premier League season approaches, the race for a top four finish still has a lot to be resolved. Liverpool, Manchester City and Arsenal are battling it out for a place in next season's edition of Europe's elite competition, and a specific series of results would see a play off needed to decide who finishes in the top four.


As it stands, Liverpool have one fixture remaining, whilst Manchester City and Arsenal still have two to play. If the following list of results were to come in, the season would finish with the three teams on the same number of points, same goal difference and same number of goals scored.

The required results are:

Arsenal 3-0 Sunderland

Manchester City 2-2 West Brom

Liverpool 0-1 Middlesbrough

Arsenal 0-0 Everton

Watford 3-1 Manchester City

Whilst very unlikely that this series of results would happen, the Premier League has a way of producing the unexpected. With the champions and relegated teams decided, the attention now turns to deciding which of these three teams will qualify for the Champions League, one of whom will miss out.