Bournemouth to offer Jermaine Defoe £18 million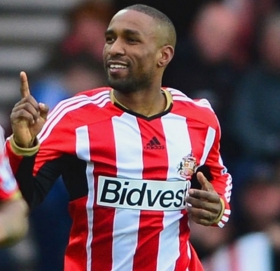 Jermaine Defoe

has been one of the Premier League's most lethal strikers throughout his career, but his strike rate was unable to help Sunderland avoid the drop this season. Now, Bournemouth are preparing to offer the veteran striker a three year deal, which would see him earn £18 million.


As part of his contract with the club, Defoe will be able to leave Sunderland on a free transfer this summer, and it is expected that he will due to his ambitions of making the England World Cup squad next year.

Bournemouth have been one of the clubs showing most interest in the striker, since it was revealed that he would be available at the end of the season. With no fee required for the transfer itself, funds would be available for The Cherries to offer him a lucrative salary.

The Sun reports today that Bournemouth are prepared to offer Defoe a three year contract, which would see him earn £115,000 a week. With modern salaries and Defoe's track record, it is understandable that Bournemouth are willing to pay big for his goals. However, at the age of thirty five, Defoe is approaching the end of his career, and some Bournemouth fans may be cautious of offering such a big amount to a veteran player, particularly if he was to pick up an injury.

There appears to be an intention from manager Eddie Howe this summer to add experience to his young Bournemouth team. Reports this week have also suggested that the club are preparing a similar move for Chelsea man John Terry, when he leaves Stamford Bridge at the end of the season.