Gabriel Jesus says Manchester City need Aguero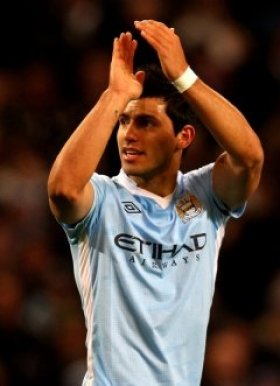 Much has been said about the future of

Sergio Aguero

at Manchester City, after the arrival of

Gabriel Jesus

in January. The Argentina international lost his place in the starting lineup, leading many to speculate that his career there was over. Now, Jesus has spoken about how important Aguero is to the club.


Despite scoring thirty one goals, it has been far from the ideal season for Sergio Aguero. When he is on the field, he always looks likely to score. However, manager Pep Guardiola is a big fan of Gabriel Jesus, which has lead to Aguero spending much more time on the bench than he is used to.

Aguero is a big fan favourite with the Manchester City fans, who are desperate to see their star striker stay at the club. He is not far from the top of Manchester City's all time top scorer list, and they hope that he will take that title in the future.

Speaking to The Sun, Gabriel Jesus said "Sergio is a very important player and essential to the club. He has helped this club a lot and has had an amazing career here, so all the fans and all of us want him to stay at Manchester City."

Jesus, Aguero and co. will be in action in Manchester City's last game of the season against Watford on Sunday, when they will be looking to secure another season of Champions League football for the club.