Southampton sack Claude Puel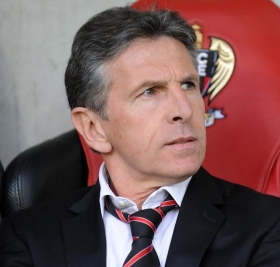 After just one season in charge at St Mary's, Southampton have dismissed manager

Claude Puel

and will immediately begin the process of looking for a new manager.


Puel arrived at Southampton last summer and lead The Saints to an eighth-place finish in the Premier League, despite winning just one of their final eight games. The Frenchman also took his team to the EFL Cup final, where they were unfortunate to lose to Manchester United.

A statement released by the club explained that "Everyone at Southampton would like to express our thanks to Claude for his hard work and commitment this year. The highlight of the season was a memorable day at Wembley in the EFL Cup final, a day our fans will always treasure."

55-year-old Puel becomes the third manager to leave Southampton in three years after Mauricio Pochettino and Ronald Koeman moved on to Tottenham Hotspur and Everton respectively.

At this time, the favourites to take over as Southampton manager include Thomas Tuchel, Jaap Stam, Franck de Boer and Roger Schmidt.