Birmingham miss out on Robbie Keane after Irishman joins India's Atletico de Kolkata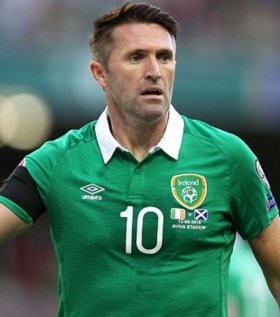 Birmingham manager

Harry Redknapp

was keen on a move for

Robbie Keane

but the forward officially completed his move to two-time Indian Super League champions Atletico de Kolkata. 
Former English Premier League maestro Robbie Keane, who scored 126 goals in England's top flight, was widely believed to team up with former boss Harry Redknapp at Championship side Birmingham City. Redknapp cited Keane's professionalism and discipline as reasons why he wanted to offer a 37-year-old a season's contract.

Rumours cooled down over the past few weeks, which has allowed Indian Super League (ISL) club Atletico de Kolkata (ATK) to swoop in for the Ireland's leading goalscorer on a one-year deal before the forward hangs up his boots.

Robbie Keane understood his role as a player at this stage of his career in his first interview as a Kolkata player, saying: "At this stage of my career, the offer to experience a new league and culture in Asia appealed to me. To join the current Indian Super League champions is a great pleasure and through hard work, I hope to bring the ATK fans more success and enjoyment over the course of the 2017-18 season."

Manager of ATK and former teammate of Keane Teddy Sheringham also added: "I am sure ATK's striking abilities will be bolstered with Robbie in the side. I am sure the young Indian players we have selected from the domestic draft will learn from him about the way he goes about preparing for a major tournament like ISL."