Premier League Betting Guide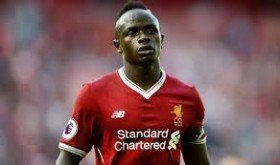 Ardent football fans scour social media sites for Premier League betting tips every day. Whether it's an important piece of team news or a prediction from a tipster, punters want to get their hands on the latest intel. We all dream of winning a high-odds wager, but building your balance over time is the key to success.
You can implement certain strategies to increase your chances of winning. For example, instead of playing with your own cash, you could look for deals from the best UK football betting sites. These often include risk-free wagers and deposit bonuses. If you're savvy with your extra credit, it's possible to boost your bankroll.



We'll dish out some tips and hints during this Premier League betting guide. If you want to reduce the number of times you press the deposit button, keep on reading. You'll need to scrutinize various stats and data, but it'll be worth it in the long run. Here's what we know.



Compare Odds and Markets



Before you place any bets, spend a few minutes comparing odds and markets. Don't just assume that your favourite bookie is offering the best price for Sadio Mane to score the first goal against his old club. There are lots of useful betting tools out there that allow you to get more value for your money.



If you analyze an odds comparison website, for instance, you might find a better price elsewhere. What's more, it only takes a few seconds to scour the market. These extra winnings could add up throughout the season. Make sure you shop around and get the best odds that you possibly can.



Implement Betting Strategies



There are lots of different betting platforms nowadays. For that reason, you can place both pre-match and in-play wagers. If Arsenal are entertaining Spurs at the Emirates, for example, you might not want to make a pre-match prediction. However, you could wait until the game starts and then analyze which team is more likely to win.



Betting exchanges are also growing in popularity. Punters can now buy and sell bets to each other instead of wagering against the bookmaker. You might find someone offering higher odds than usual. If you think the bet has a good chance of winning, don't be afraid to take advantage of the enhanced price. 



Evaluate your options and have a clear strategy in mind before betting. This should pay off in the long run.



Review Statistics and Results



Don't make the mistake of betting on a whim. If you want to increase your chances of winning, make sure your wagers are based on solid intel. For instance, analyze the top flight league table and weigh up head-to-head results. This will give you a more accurate insight into the potential outcome of a game.



Finally, study the latest team news. Most major clubs are active on social media sites like Facebook and Twitter. Make sure that they have a full-strength team available. If a key player is suspended or injured, you might want to reassess your options.