Newcastle to sign Gambian starlet Yankuba Minteh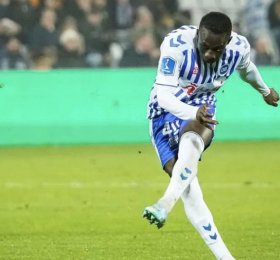 Newcastle are leading the race to sign Yankuba Minteh. The OB Odense starlet has been impressive this season on the wings for his club, and will now make a move to Newcastle United as a hot prospect for the future.


Minteh's rise has been nothing short of remarkable, as he showcased his skills and potential throughout the season, leaving fans and pundits alike in awe of his abilities. The OB Odense winger possesses exceptional speed, technical prowess, and a keen eye for goal, making him a highly sought-after prospect in the transfer market.

Newcastle United's interest in Minteh speaks volumes about their commitment to building a bright and dynamic future for the club. With a focus on nurturing young talents, the Magpies aim to bolster their attacking options with the addition of the Gambian youngster. Minteh's arrival would not only inject fresh energy into the team but also provide valuable depth and competition on the wings.

The move to Newcastle United could prove to be a pivotal step in Minteh's burgeoning career. The club's rich history of developing young talents and providing them with ample opportunities to thrive could serve as the perfect platform for the winger to further hone his skills and make a lasting impact in English football.

It is understood that the Toon Army will pay around £12 million to sign the player.