Sturridge not concerned about Brazil's humid weather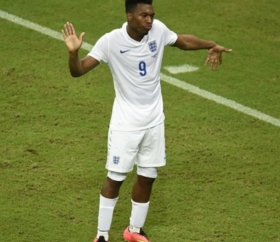 Liverpool striker

Daniel Sturridge

says that England will not blame the humidity in Brazil - especially if the national team ends up having a poor display in the World Cup.


England have just flown to Miami to have a week long training session and are actively going through their preparation to help them adapt to the intense humidity expected in Brazil during the month of June.

"We never make excuses about conditions, and going into the World Cup, it's going to be the same," Sturridge told reporters.

"You have to adapt your style to the conditions. You can't always play the way you want to play when it's warmer. It's not about worrying about the heat, the rain or the snow. You just adapt your style to whatever the conditions are and you look to play your football regardless of how it is.

"It's going to be a lot more difficult in terms of the conditions when we get to Miami, much warmer. That is great preparation for us because when we go to Brazil, it's going to be even warmer."