Sam will leave a legacy whatever the results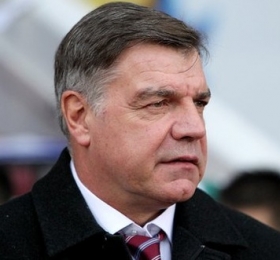 Looking at

Sam Allardyce

's recent England starting eleven it would be easy to conclude not much has changed. Rooney is still in midfield and wearing the captain's arm band, few changes were made to the team that lost against Iceland and

Joe Hart

remains between the sticks.
 

A scrappy if unconvincing 1-0 win in Slovakia has softened the blow of the inevitable post match media inquest that has followed Big Sam's first game in charge. Many thought this may be a different era of England manager. His inclusion of Michail Antonio and Danny Drinkwater in the squad as well as the exclusion of Jack Wilshere suggested as much. Neither of the above were even used as substitutes during the game. More surprisingly Drinkwater was not included in the eleven despite starting the season in excellent form. After being unrightfully cut from Roy Hodgson's Euro 2016 squad, Sam Allardyce also chose to ignore the talents of arguably the best English midfielder of the last twelve months. By opting for Rooney in a midfield trio with Dier and Henderson Allardyce has done little to suggest he may fall into the trap of so many before. England managers seem to make crazy decisions. The inclusion of players at bigger more fashionable clubs being almost part of the furniture is a view shared by many. Drinkwater is just the most recent example of a debate which the fans and managers have disagreed on for years.



All of the above may well suggest there is no imminent changes ahead yet Allardyce comes with a big if somewhat stereotypical reputation. What ever anybody thinks about his perceived pre-historic style of football or his team's tough approaches, Big Sam is a man of science. His embracing of new technologies and extensive medical detail into management has propelled its popularity in the modern game. His attention to detail and obsession like precision of how he organizes his teams on and off the pitch is to be admired. International football is different and Sam will have more time to fully focus on these matters instead of the day to day madness of club management. This could be a huge advantage to both him and English football. Having a man who swears by these methods at the top of the English game will have a knock on effect. The ethos and practices of teams at all age groups will benefit from this for years to come which will only be a good thing for English football. His scientific approach to the way modern footballs look after there bodies and using computer based programs such as Pro Zone will impress many. The FA may well have had access to such luxuries for some time given the wealth within the game. But Allardyce will introduce new approaches and methods about how to use them to their full potential.

 

Whatever the eventual conclusion of Sam Allardyce's tenure as England manager the game in England at international level will long benefit from his legacy. Off the pitch he has so much more to offer than any other England manager in recent times. Many have called for change at the FA and of the people who run it. Sam's appointment could well be the first in a long process to bring that change. He does not fit the stereotypical "Fa's man" that his predecessor Hodgson lived up to so effortlessly. His no nonsense style and hardline approach will allow no persuasion from others about which players should be included in his England squads. Most importantly he will bring a wealth of modern methods which will inevitably catch on at all age groups, which can only have a positive effect on English football as a whole. Allardyce may well not be remembered for his results on the pitch, though there is still plenty of time for him to work on that. He will however leave a lasting legacy behind the scenes which will definitely not go unnoticed in the years after he has departed.