Is this Arsenal's year in the Champions League?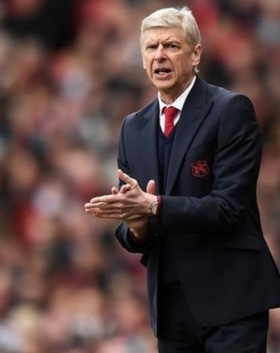 Much has been made of Arsenal's continued progress for the last 20 seasons in the Champions League; but this time around the Gunners look good value to win the whole tournament. Can

Arsene Wenger

take them to the final?


Arsenal have had an impressive start to the season. Undefeated since that miserable opening day loss to Liverpool in the Premier League, the Gunners continue to go from strength to strength. This year, there's something different about the Arsenal. They seem to be able to grind out late results; as displayed in the weekend's 1-1 draw with Manchester United.

But the true test for Arsenal in those 20 years has been their Champions League form. Generally disappointing, apart from that one final defeat to Barcelona, Arsenal manager Arsene Wenger knows that time is not on his side to lead the Gunners to Champions League glory and with the likes of Alexis Sanchez and Mesut Ozil coming into their prime, this could well be Arsenal's year.

So what needs to be added to make Arsenal a Champions League winning team? Well, injuries seem to be the biggest problem for Arsenal. Instead this year though, even with some injuries mounting (Santi Cazorla, Hector Bellerin), Arsenal actually have strength in depth in their squad. Enough depth to look worthy competitors on all fronts.

Secondly, Arsenal need luck. Particularly luck of the draw. Arsenal just always seem to get unlucky draws with Bayern Munich and Barcelona. If they can ensure a first place position in their group ahead of Paris St Germain, they might have a chance of progressing a step closer to the final at the Millennium Stadium in Cardiff.

With the current Arsenal squad though, the eyefootball team think there's some hope and this could well be the Gunners' year.