Premier League to League One?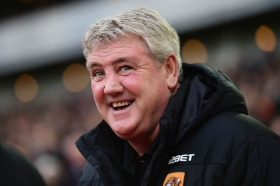 After a terrible time in the Premier League last season, Aston Villa were relegated to the Championship. Many fancied them to bounce straight back and win promotion, but current form threatens to see them relegated again.
The 2015/16 season saw former European champions Aston Villa relegated from the Premier League with just 17 points, This season saw them begin outside of the top flight on English football for the first time since 1987, with many tipping them to be challenging Newcastle for the title. With players amongst their squad with Premier League experience and spending within the region of £76 million over the last two transfer windows, it comes as a shock that Villa are facing the possibility of another relegation battle.

Roberto Di Matteo was installed as manager at Villa Park in the summer, but after a spell of just one win in twelve games, was replaced by experienced manager Steve Bruce. Bruce has also found it difficult at the Midlands giants, having not won a league game since the 2-1 Boxing Day victory over Burton Albion.

Villa currently sit in 16th place in the Championship, seven points above the relegation zone. However, with six defeats in the last seven, their place in the Championship could be jeopardised if they are unable to improve in the near future. It wouldn't be the first time that a team was relegated from the Premier League and Championship in consecutive season, with West Midlands neighbours Wolves doing so between 2011 and 2013.