Not The First Time Guardiola Has Left Out Star Striker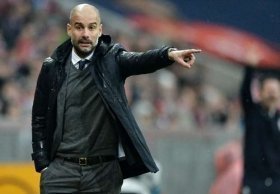 Manchester City manager

Pep Guardiola

has a reputation for being one of the best managers in the modern era, and rightly so because of the huge success that has come his way, but he is also known for his insistence on players playing exactly to his plan, and if not, face a spell out of the team.


For the last few years, Sergio Aguero has been the first name on the Manchester City teamsheet, scoring a huge amount of goals, on a regular basis. His ability to score goals of all varieties has seen him become one of the most lethal strikers in Premier League history.

However, there has been speculation since the arrival of Pep Guardiola that the Argentine doesn't see eye to eye with his new manager and that Aguero's style of play doesn't match the rigid tactical requirements of Guardiola. This has been added to since the arrival of teenager Gabriel Jesus, who has taken Aguero's position in the starting lineup. Jesus is now out injured, giving Aguero an opportunity to prove his worth to Guardiola, or if he sees his future away from the Etihad, put himself in the shop window.

This is not the first time that a star striker has been left out of Guardiola's plans, with simular situations at Barcelona with Samuel Eto'o and Zlatan Ibrhimovic, and at Bayern Munich with Robert Lewandowski. Comparisons can also be drawn to Joe Hart, who was Manchester City's first choice goalkeeper for several years, until Guardiola arrived and saw no further use for him.