John Terry to stay in the Premier League?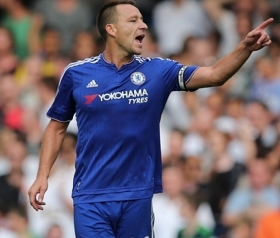 John Terry

announced yesterday that he will leave Chelsea in pursuit of a new challenge. Most people assumed that this meant Terry would be relocating to a different country, but reports today suggest that the favourites to sign him are a team from the Premier League.
The Mirror today reports that West Bromwich Albion manager Tony Pulis is looking into signing the former England captain, as he looks to build on the success of this season. 

Early rumours suggested that Terry was keen for a move to the MLS in the States, although as it stands, wage limits combined with his age, are making American teams hesitant to offer him a deal. 

John Terry would be a great acquisition for a club of West Brom's stature, and their interest may strengthen because of the fact that current centre back Jonny Evans could leave the Hawthorns in the near future, according to Tony Pulis. 

West Brom enquired about the possibility of signing the Chelsea man in January, but he rejected a move in order to stay with the club. As it now appears that Terry will not be given the chance to prolong his playing career at Stamford Bridge, he has announced that he will look elsewhere to do so.