Tottenham will not compete with excessive wage demands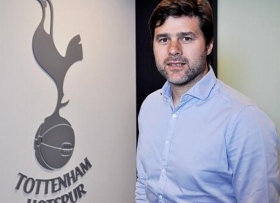 After Tottenham's bid for the Premier League title fell short this season, many of their fans believe that with the appropriate recruitment, Spurs will have a very good chance of being champions next season. Manager

Mauricio Pochettino

however, has said that his club will not compete with the clubs that are offering huge wages this summer. 
Speaking to BBC Sport, Pochettino said that the team's second place finish in the Premier League this season will not be enough to convince some players to join the club over the summer, and that they will not be able to compete with the wage offers being proposed by the richer clubs. 

Instead of competing for these players, and potentially missing out, Pochettino believes that "You need younger players, like Dele Alli, who preferred to come here than another club." Alli has been a huge success since joining from MK Dons, and Pochettino admits that "We took a big risk on Dele and now he is a massive player, one of the most important in England. But who took the risk? Us."

The issue that will worry Tottenham fans is not that Spurs will struggle to pay the wages of potential signings, but the fact that these richer clubs are showing interest in their current players. The likes of Dele Alli, Kyle Walker, Danny Rose and Eric Dier have all been linked with moves away from the club, with big salary increases reported to be on the table.