Crystal Palace boss Sam Allardyce wants both Gael Clichy and Bacary Sagna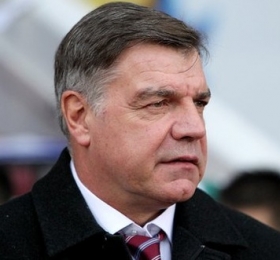 The Manchester City duo, who are both out of contract at the end of the season, are being lined up as potential summer signings for a resurgent Crystal Palace.
Having signalled their intent to make Mamadou Sakho's loan move from Liverpool permanent, Sam Allardyce is looking to bring more experience and prestige into his back line by signing Manchester City fullbacks Gael Clichy and Bacary Sagna.

City boss Pep Guardiola is planning to clear out his squad in a massive summer overhaul, and are not going to offer a contract extension to the former Arsenal players. 

An Etihad source said, "Palace have been showing an interest in Bacary and Gael for a while, and look like they're ready to make a move. They're Premier League position is secured and it was all dependent on if they had that cash as to whether they made a move or not. The pair of them liked it down in the capital and I don't see why they wouldn't move back down south if the wages were right."

Palace are ready to offer the two players £80,000-a-week before added bonuses, according to The Sun. 

This could potentially be an intelligent move from Sam Allardyce as both players would come on a free transfer for reduced wages. The experience that both the French internationals will bring, could help younger players while ensuring a higher overall standard at the club.