Cristiano Ronaldo returns to Real Madrid training amidst exit rumours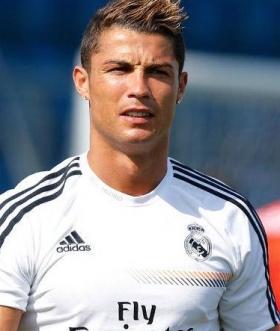 Following his comments in the court hearing yesterday which further fueled rumours of a return to England,

Cristiano Ronaldo

returned to training with the rest of his Real Madrid team ahead of their UEFA Super Cup clash with Manchester United.
Ronaldo's return to training was a welcome sight for Real Madrid fans after what had been a nervous summer window where the Portuguese hinted multiple times that he would like to return to England after expressing his disdain at the Spanish tax laws and system. 

It started in June when Cristiano Ronaldo was accused of evading €14 million worth of taxes. He lamented the tax systems and reportedly had a meeting with Real Madrid president Florentino Perez, where the player brought up a potential transfer to former club Manchester United. Perez managed to convince the 32-year-old to stay that time.

Ronaldo's comments in a court hearing yesterday for the alleged tax evasion re-fueled exit rumours again, in which he was quoted saying: "I never had this problem in England, that's why I'd like to go back." 

However, the Portuguese looked to have quelled any of those rumours after returning to training with the Real Madrid squad. According to Spanish newspaper Marca, the four-time Ballon d'Or winner "is eager to return to action as soon as possible." 

The report stated that while Ronaldo is aiming to play in Real's UEFA Super Cup match against Manchester United, it is unlikely that he will be ready for it and as such manager, Zinedine Zidane is realistically aiming to for the Spanish Super Cup against Barcelona as the Portuguese's first match in the new season.