Pochettino accepts Rose apology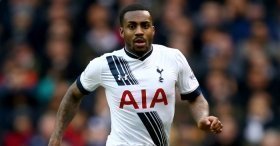 Danny Rose

's comments about Tottenham Hotspur and his own future at the club could not have come at a worse time for the Premier League side, just days before the new season. The England left back claimed that he deserved a larger salary and that he would very much consider offers from fellow Premier League sides, whilst also questioning Spurs' lack of transfer activity. Now, manager

Mauricio Pochettino

has had his say on the matter.


In an interview with The Sun, 27-year-old Rose, said that his employers need to sign two or three big name players if they are to challenge for the Premier League title this season and "not ones you had to Google".

Since the interview was published, the former Leeds United defender has released a statement explaining that the timing of his comments was "ill-judged". Rose went on to add: "My words were not meant to offend. For that, I would like to apologise to the chairman, manager, my team-mates and the fans."

In a press conference ahead of Tottenham's Premier League opener, manager Mauricio Pochettino was asked about the situation, including a direct question as to whether or not Danny Rose has a future at Tottenham Hotspur. "Of course. Nothing has changed in my vision or perception here."

The Argentinian ended that matter by stating "I forgive him and now we move on."

Rose, who has made 144 Tottenham appearances, will miss out on Spurs' first fixture against Newcastle on Sunday with an injury, whilst he also continues to be linked with a move to either Chelsea or Manchester United.

Facebook: /EyeFootball

Twitter: @EyeFootballMatt