Manchester United legend advises Mourinho to 'shut up' after criticising club's faithful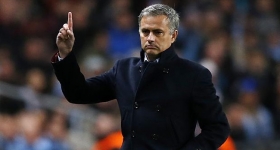 Manchester United legend

Roy Keane

has advised

Jose Mourinho

to shut up and get on with his job after he was critical of the club's supporters last weekend.
The 54-year-old shushed in front of the Sky Sports camera following the 1-0 triumph over Tottenham Hotspur, and he, later on, took a subtle dig at the support questioning whether they are true Red Devils.

Keane spent 12 glorious years under Sir Alex Ferguson where he won 17 trophies, and the Irishman feels that Mourinho is losing his direction at United by listening to the naysayers.

"My only concern with Mourinho is that he seems to be distracted by the so-called critics out there," he told ITV. "He's probably paid £8m to £9m a year. Focus on your job.

"Rise above all that. You should be better than that. But he seems to get easily upset. Just shut up and get on with your job, you're getting very well paid for it."

As a result, United's supporters group have invited Mourinho for a meeting in order to express their concerns over the developments at the club.

Manchester United are currently five points behind arch-rivals Manchester City at the top of the table and they face a crucial game at Chelsea on Sunday.

Mourinho has tended to utilise a defensive approach while playing one of the elite English clubs on the road, and he may have to change his tactics to secure a victory at Stamford Bridge.