Crouch would love return to former club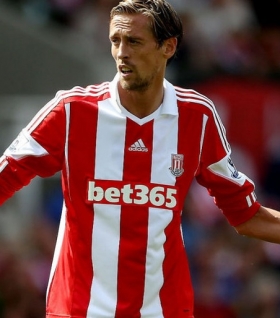 Former England international

Peter Crouch

has said that he would love a return to former club Queens Park Rangers.
Crouch, who is currently at Stoke City, joined QPR from Tottenham Hotspur in the summer of 2000, scoring 12 goals before departing for Portsmouth the following year.

He has described QPR as one of his favourite sides after having played for other teams like Aston Villa, Southampton and Liverpool.

Speaking to ITV London, he said: "My friends and family are QPR fans, as well, so that's one that is really close to my heart and I always said I would go back there one day and I would love to go back there."

Crouch is already known as a player who makes returns to his old teams after re-joining Portsmouth and Tottenham Hotspur in the summer of 2008 and 2009 respectively.

Crouch joined Stoke City in August 2011, and since that time, he has made 241 appearances, scoring 61 goals and assisting 22 times.