Romelu Lukaku open to Juventus transfer move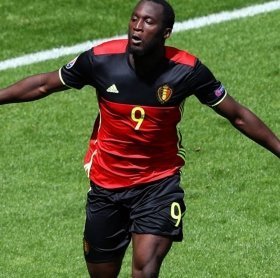 Romelu Lukaku

has hinted that he would one day like a move to Italian champions Juventus. The Belgian striker, currently at Man Utd, has had a difficult start to the season scoring only 4 goals in 11 games.


It is understood that Lukaku is ready to move to Italy at some point in the next two seasons and Juventus are long-term fans of the striker.

Lukaku told reporters; "Juve have a great project in place and they just keep going. Every year they try to get stronger.

"Without doubt, Juve are one of the two-three best teams in Europe.

"They've got a great coach on the bench and extraordinary players in every area of the team.

"Cristiano Ronaldo stands out, but watch out for the others too. Paulo Dybala is already impressive and getting stronger, while I love Douglas Costa.

"He's an exceptional signing and his career shows he always makes the difference."

Lukaku has three years remaining on his contract at Old Trafford and is said to be unhappy with the club and his team mates for their recent poor form.