Dani Alves makes shock return to Brazil with Sao Paulo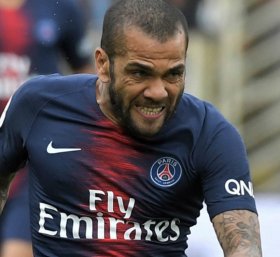 Defender

Dani Alves

has made a surprise decision to return to Brazil and has joined Sao Paulo. The full-back arrives at the club on a free transfer from Paris St Germain, amidst interest from the likes of Man Utd and Man City.


The defender has decided to make a move back to Brazil on a 2 and a half year contract with Sao Paulo, where he will become the club captain.

The full-back ends his European journey with his final stint at Ligue 1 giants PSG.

Alves told reporters after making the move: "Now, in 2019 I could have picked anywhere to play but I chose to return to Brazil. For my country. For my people. For the club of my heart.

"Today I close another cycle in my life, a cycle of victory, learning and experiences. I would like to thank the PSG family for the opportunity to together build a page in the history of this club.

"It was two years of resilience and continuous reinventing to fulfil my mission, but in life everything has a beginning, a middle and an end and now the time has come to put that final point here."