Ex-Tottenham boss plays down Spurs' crisis, claims Pochettino will stay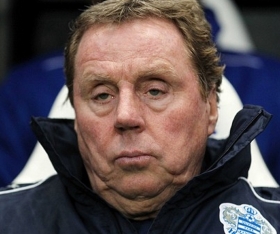 Ex-Tottenham manager

Harry Redknapp

addressed the increasing rumours of

Mauricio Pochettino

's potential exit from Spurs, claiming any exit talk is 'rubbish.' Speaking to Sky Sports, Redknapp said


"Your manager is never as good as you think he is - and he's never as bad as you think he is. It is somewhere in between. We all get carried away. He (Pochettino) is an excellent manager, he has fantastic players, they have a beautiful stadium. They are just having a tricky spell."

Redknapp also claimed Tottenham do not need any new signings, saying

"When I look at the team, they are full of good players everywhere. It is the same group of players - but one or two are not playing as well. I think they have got the players. They are going through a bad spell but they will come out of that. It wouldn't surprise me if it started on Sunday(against Liverpool).

Tottenham have had a difficult start to the season with losses to Brighton, Newcastle and being thrashed by Bayern Munich in the Champions League. This has led to increasing questions about Pochettino's future. Tottenham next play Liverpool in the Premier League on Sunday at Anfield.