England fans looking for Wales victory to turn around fortunes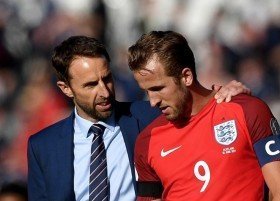 England's dismal performance against the USA last week in the World Cup has seen a dismissal of Southgate's chances of lifting the trophy, and the country's fans will be hoping a win over Wales will not only guarantee qualification as the group leaders, but also an opportunity to get supporters back on side. Southgate's team defeated Iran 6-2 prior to the 0-0 result against the US.
Despite England reaching the final of the Euro 2020 tournament, this year as been below average for Southgate. 

England fans have been loud and confident during the World Cup, but an awful performance against the USA has meant that the country's media have once more attacked the side. Poor performances by Raheem Sterling and Mason Mount have come under fire by the press, with many fans asking for wholesale changes for the game against the Welsh, including the introduction of Man City star Phil Foden.

England fans have been seen in Qatari stadiums flying flags, soft figures and various other white and blue coloured merchandise. The Welsh have been a sea of red, with the famous multi coloured hat's their supporters wear. World Cup merchandise and WWF Hasbro figures are available on our site.