Dwight McNeil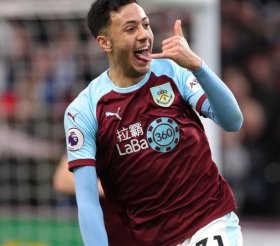 News from around the web

(Video) Erik Lamela adds insult to injury after horror tackle on Dwight McNeil
on-field treatment. READ MORE: Premier League team of the week: Two Chelsea summer signings join Liverpool stars in BBC XI Lamela, 28, has
27/10 13:08




News from Eyefootball

Plundering lower placed clubs for their top English talent happens every summer as the Premier League's big boys look to strengthen.

Burnley manager Sean Dyche has admitted that the sale of star midfielder Dwight McNeil looks increasingly likely, as the 20-year-old continues to churn out excellent form in the Premier League. McNeil was promoted to the club's first team in 2018, and has been linked with moves to Tottenham, Chelsea and Arsenal in recent months.