The Curse Of Winning The Premier League?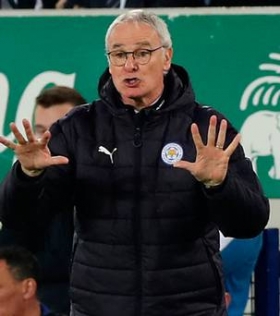 Things are all going well for

Antonio Conte

and Chelsea at the moment, but if his team go on to win the Premier League, as it looks like they will, will he be the next in line of what is becoming a bad pattern with Premier League managers?


Four of the last five managers who have lead their team to Premier League glory have been sacked either during, or at the end of, the following season, with the fifth retiring from his position immediately after lifting the trophy.

Firstly, Roberto Mancini lead Manchester City to their first ever Premier League title, with the competition coming down to the last few minutes of the season, where Sergio Aguero scored his famous goal against QPR, to deny rivals United winning the league. Following that success, the owners expected their team to go on and dominate the Premier League scene, however, the following season, City finished in second place, eleven points behind Manchester United, which saw the Italian sacked from his position. Sir Alex Ferguson lead the Red Devils to the title that season, in what he had announced would be his last season in charge of the club. It was a fine way to finish an unbelievable managerial career for Ferguson, before the infamous David Moyes era began at Old Trafford. The Premier League trophy stayed in Manchester again the following season, but returned to Manchester City, as Manuel Pellegrini managed the team to lift their second league title in three years. The following season, Pellegrini did complete the campaign as manager, however, midway through the season, the owners of the club announced that his contract would not be renewed, with Pep Guardiola set to take over in the summer. This effected morale and performances at the Etihad, which saw City fail to retain their title, with Chelsea lifting the trophy, under a returning Jose Mourinho. The effect of "The Special One" didnt last long at Stamford Bridge though, as poor performances, a lack of team cohesion, and ultimately, the power of some of the senior players at Chelsea, saw Mourinho relieved of his duties. Chelsea finished tenth that season, with Claudio Ranieri's Leicester City lifting their first ever Premier League trophy. Last night, the owners of the club decided that a change of management was required, as Leicester found themselves in a more familiar position in the league, amongst a relegation battle. Leicester now look for a new manager, and the football world will look on to see if this year's winning manager can keep his job next season, as the money and expectation involved in modern day football makes managers more disposable than ever.