Antonio Conte's dilemma over Diego Costa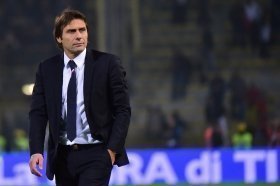 Diego Costa

remains the most frustrating player at the club, with his undeniable ability in front of goal constantly undermined by his bad attitude which will no doubt put

Antonio Conte

in a dilemma of whether to sell or keep him.


The Spanish striker has proven to be a problem for the Chelsea manager off the field. Following a training ground bust-up between the pair in January, Costa was dropped for Chelsea's 3-0 win over Leicester. Since then, the relationship between them is believed to be fiery and Costa was widely expected to leave after the season's conclusion. 

A move to Tianjian Quanjian seemed to be on the cards. However, the Chinese club released a statement early last month stating: "no discussions have taken place regarding the transfer." 

Furthermore, the new tax laws implemented by the Chinese football association, where there will be a 100 percent tax on clubs signing foreign players, have all but extinguished the possibility of Diego Costa moving to China.  

Then, there was the case of Costa's subliminal plea to rejoin Atletico Madrid.  

In an interview after Chelsea's FA Cup final loss to Arsenal, Costa was quoted by Sky Sports as saying: "I will only leave Chelsea for Atletico. If not, I will stay here. I'm not interested in other clubs." 

That move also seems impossible now after Atletico's appeal against their transfer ban, which runs until January 2018, was rejected. 

With the two transfer destinations now closed, Antonio Conte is at a crossroads regarding the future of Costa.  

The forward is now 28-years-old and in the prime of his career. He has scored 52 goals in 89 Premier League matches, and few will argue against him carrying on or even building on this form. 

However, Costa has two years left on his contract and the fact that he is in his prime also presents Chelsea with the perfect, and perhaps final opportunity to cash in on the player to fund the transfers of Romelu Lukaku and Alvaro Morata.  

Chelsea could still strike a deal with Atletico Madrid which would allow them to purchase Costa but hold off the transfer until January, similar to what Barcelona did with Arda Turan and Aleix Vidal in 2015. 

Regardless of the decision Conte makes, it will definitely be a hard one given the sometimes brilliant and infuriating, the enigma that is Diego Costa.