Donnarumma's agent Mino Raiola accuses AC Milan of 'bullying' the goalkeeper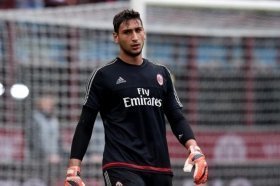 Mino Raiola

has gone on record to sensationally explain why his client Donnarumma did not extend his contract with AC Milan, accusing the club of "bullying" the goalkeeper and creating a "hostile" environment.
Gianluigi Donnarumma recently rejected a contract extension to remain at AC Milan, citing economic and professional reasons. His contract will expire in the summer of 2018, sparking wild rumours about the goalkeeper's immediate future with Juventus emerging as the favourite to sign him as the natural heir to the legend Gianluigi Buffon. 

The 18-year-old has come under heavy fire for rejecting a deal and his loyalty has come into question, especially since AC Milan are seemingly embarking on a new project via their new Chinese owners. Donnarumma also previously stated his intentions to be a legend at the club in the future. 

However, his agent, Mino Raiola, has come on record to explain why he and his player rejected a new deal. 

Raiola was quoted by Italian football site Tutto Sport as saying: "An environment too hostile and violent. This is almost bullying." 

"Gigio has bemoaned the lack of support from AC Milan. I take 100 percent responsibility, with Mirabelli we have no feeling that AC Milan are supporting him. Now I do not want to reopen this talk because it would reopen the circus and I do not want to do that." 

"For me, it is bullying if you threaten a player to stay a year in the stands." 

This will surprise many fans, but the nature and controversy surrounding Mino Raiola might also undermine this claim.