Fiorentina on sale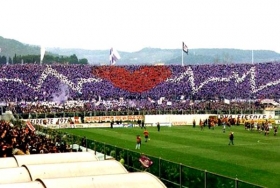 ACF Fiorentina's ownership has officially announced that the club is on sale and available for buyers, with the price they are willing to sell for still not revealed. 
The Della Valle family led by Diego Della Valle have stated that they "will listen to concrete offers" to sell the Tuscany based club, who have had an underwhelming season, finishing 8th in the 2016/17 Serie A season. 

The club is therefore looking for new fresh investment in the club, to bring more success to a dull period, as stated on their website, "This is the time when those who love the Viola shirt and believe the club can be managed differently and with greater success must step forward."

This has come after a frustrating couple of years for La Viola fans, due to a lack of investment in the club, resulting in a disappointing 8th place finish. 

It remains to be seen who will buy Fiorentina, and whether it will lead to a successful spell in the coming years.