The Rashford or Lingard debate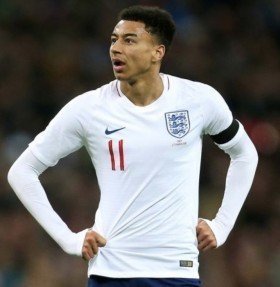 With the World Cup just a little over one week away,

Gareth Southgate

has a big decision to make. Who will start England's first game against Tunisia?
Both Jesse Lingard and Marcus Rashford are considered some of the brightest attacking prospects in England. The duo are also considered some of Manchester United's best young prospects and manager Jose Mourinho often rotates the pair in his starting XI on the right side of attack. However, over the course of a domestic season it is easy to chop and change your chosen team and formation; when it comes to a major international tournament like a World Cup, a coach only has a handful of games and little time to decide who should start a match.

The Lingard Rashford debate is a compelling one. Lingard, one could argue, has been somewhat of a late bloomer. Currently 25, only in the last two to three seasons can he be regarded as a top player in the Premier League after numerous spells on loan at other teams. He has now firmly forced himself into Man Utd's long-term plans, taking part in 33 games in the Premier League last season and returning an impressive 8 goals.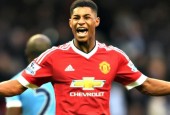 Too soon for Rashford?

Rashford, on the other hand, burst on to the scene under former coach Louis Van Gaal at 18, is still only 20-years-old, and has already taken part in 78 games for Manchester United. Last season in 35 Premier League games, Rashford also grabbed 7 goals. Over the course of his career so far, 32 goals in all competitions for the youngster is a decent return.

When it comes to England, Southgate has to decide what kind of player he really wants. With Harry Kane a guaranteed starter up top and club teammate Dele Alli behind him; what support do the Tottenham duo need? Raheem Sterling has had a majestic season with league champions Man City and is thus expected to start every game in Russia. So which Man Utd player will join the trio?

Rashford offers more in attack, Lingard adds plenty of support. Looking at Southgate's shirt number selection, one would argue Lingard receiving the number 7 is a major hint that he will start England's first game against Tunisia. 

Rashford, as a youngster, operated as an out and out striker and one could argue that Rashford is a more attacking outlet than Lingard is today. With Sterling and Kane both set to start, England may need a player who can support the attack rather than add to it. Lingard wins the vote on that level.

In terms of form, Lingard wins again. Last season Jesse scored more goals, provided more assists and also performed slightly better than Rashford whenever called upon for an England game. 

Finally, in terms of the other attributes that one needs for a major international tournament, you feel Lingard has the mentality, temperament and attitude to help England; a country's national team often overwhelmed with pressure at the World Cup. Lingard is an unknown on the world stage and you feel he is the type of player that may thrive on it. 

Rashford's time will come, he is only 20, but for now Lingard is the perfect candidate.