Can the Saudi Arabian league catch the top four European divisions?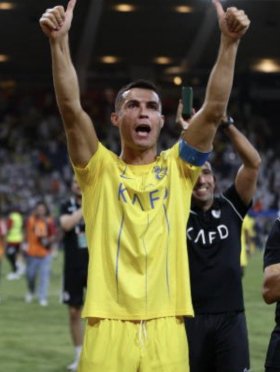 As a plethora of top footballing talent opts for a move to the Middle East; Saudi Arabia's league, bankrolled by their government has high hopes to become one of the world's best. Is Saudi's approach to signing top footballers from Europe going to work or destined for disaster?
Cristiano Ronaldo, Karim Benzema, N'Golo Kante, Fabinho, Roberto Fabinho, Riyad Mahrez, Allan Saint-Maximin. This has been a busy year for Saudi Arabian football. In a country crazy about the sport, fans are delighted to see the division expand with international talent and with two weeks to go in the transfer window in Saudi, we could see even more movement. Saudi Arabia's mid-September window closure is likely to cause disruption for teams in Europe, forced to close on August 31st.

As of writing, Saudi Arabian teams have welcomed 229 new faces and spent a stunning 845 million euros. This amounts to around 46 million euros for each team in the league, and around 3.5 million spent for every player. With the backing of a government accused of "sports washing", the target is clear. The Saudis want to be one of the top four leagues in the world in a decade. The government also wants to be considered as a potential member of the Champions League, and many argue this would be wrong; but money does indeed talk. Where will the league's spending end? 

Of course, Saudi Arabia is incredibly wealthy as the country rests on one of the largest stores of natural resources on the planet. This has forced the government to think more longer term, and sports is of particular interest. We've already seen in recent years companies such as WWE sign contracts and agreements with the Saudis. LIV Golf has changed the face of the golfing game. Football is the new target.

If we think about Europe's top leagues, most would argue that the Premier League is the current king. In terms of transfer expenditure, recent performances and star power, England is the place to be. This does change every now and then. Italy was the power of the 1990's, Spain of the 2000's. But the Premier League has firmly placed itself as the best division in the world. 

Saudi Arabia look lovingly at English football; which sits ahead of Spain, Germany and possibly Italy or France in the pecking order. Beyond those four, Portugal and Holland are probably next. The Saudi's believe that their division could very soon leapfrog The Netherlands in terms of star power and football quality; possibly even this summer.

But what will be important for Saudi Arabia is not to invest in players that are no longer in their prime. Fundamental to the division's growth will be investment in youth and local talent. Youth from across the globe, signing players that are not in their 30's, but early 20's would ensure Saudi has been covering all bases.

Saudi Arabia memorably defeated Argentina in the Qatar World Cup, 2-1. Argentina went on to win that tournament. Saudi Arabia were humbled in their remaining two games, but it is understood that after that particular victory, the Saudi government fell in love with the game once more and adjusted their goals to complete their vision within just ten years.

It will be interesting to see if the Saudis do indeed catch up with Europe. Ultimately, this means eyes on games. TV deals that allow Europeans (and maybe even South Americans) to watch Saudi Arabian football. Time will tell if this can happen before the likes of Cristiano Ronaldo and Karim Benzema call it quits.