Is it the end for Andre-Villas Boas in England?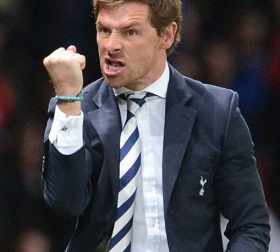 After

Andre Villas-Boas

' miserable second spell in English football, is there anyway back for the Portuguese coach in the Premier League?
Over the past few weeks, numerous jobs have been available and gone. West Brom look set to appoint Thomas Schaaf; Cardiff City have plumped for Ole Solskjaer. Many of the major betting exchanges had Mr Villas-Boas there or there abouts at the front end of the market; but neither role went to the former Tottenham and Chelsea manager. Is it the end for the 36-year-old - at least in the English top flight?


For many, it was a surprise that Villas-Boas ever ended up in England's top flight. He took over much of Jose Mourinho's good work at Porto and guided the team to a league title as well as a Europa League success. In 58 games there, Porto won 49 games under Villas-Boas' guidance. With an impressive 84.48 percent win ratio, he was the talk of the town in just a little over a year. Chelsea owner Roman Abramovich was impressed, and so were many other football pundits who tipped Villas-Boas to be the next Mourinho. Things at Chelsea would not go to plan. After 9 months in the role at Stamford Bridge, Chelsea decided to part company with AVB. In 40 games, Chelsea won just 19 and lost 10, a disappointing 47.50 percent win ratio. From there on, the Blues brought in Roberto Di Matteo, the rest is history. Chelsea won the Champions League title in the same season.


Then, the second chance at the Premier League came for AVB. This time he would have twice as long in his chance to prove a success at Tottenham Hotspur. In 80 games, Spurs won 44 games and lost just 16, a decent 55 percent win ratio. But modern football is tricky game and for Spurs' chairman Daniel Levy, it wasn't enough. AVB was heading for the exit door.


What made AVB left in such shocking circumstances, apparently, is his refusal to play the misfit Emmanuel Adebayor. Daniel Levy did not understand why Tottenham continued to pay the Togo international their largest salary, but he sat rotting in the reserves.


In almost similar circumstances to the way Roberto Di Matteo turned around Chelsea's season after AVB's departure, the new manager at Tottenham, Tim Sherwood, decided to start playing Emmanuel Adebayor. The striker has started to hit the goals in, and Spurs' form has improved. Most impressively, a win away at Old Trafford just a couple of weeks ago.


So, is it the end in England for Andre Villas-Boas? Will there be another club chairman who will take the chance to give him an opportunity in the Premier League?


We think it might just be all over. For AVB, he needs to prove that he can manage a top flight club and start again back in his homeland. At Porto, he had the tools prepared by Jose Mourinho available already. The next job he takes probably will not be as lucky.