Why is Alex Ferguson the culprit?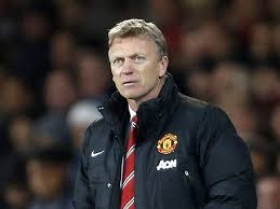 After a praiseworthy relatively long stint as the manager of the self-sustained Everton side,

David Moyes

enjoyed much coziness having finished inside of the seventh spot on eight different occasions notwithstanding the minimal fund that he had obtained from the head honchos at Everton to bolster his side. Such mind-blowing accomplishments lifted him to the managerial position at arguably the best English football club in the past couple of decades only to be sacked with four matches to go this season.
The Scottish manager garnered more of trolls than criticism having let the team, which won the Premier League title only a season ago go to the dogs.

Manchester United currently have their grasp of seventh place placed below Tottenham Hotspur and the former Everton manager will now face the axe.

To decide whether David Moyes deserves the chop, one must have to thoroughly analyse the stature at which Alex Ferguson stranded the Red Devils. If morality is to be emphasized, one should confess that it's easily the worst squad that Alex Ferguson had possessed. There were no remarkable partnerships as any other Alex Ferguson side had. Had Alex Ferguson hadn't lured former Arsenal captain in Robin van Persie with spending some serious money, they would have been in a position to rumble with the likes of Tottenham Hotspur to feature in the Europa League. If Manchester United had really been immaculate during Alex Ferguson's last season at helm, they would have been in a position to beg Paul Scholes to come out of retirement to save their posterior. The manager, who won forty-nine titles with Manchester United, left much damage that even a manager of David Moyes' aptitude could not fix the shambles. May it be Jürgen Klopp or Louis van Gaal or even Jose Mourinho, thirty-eight matches is simply inadequate to build a team comprising mostly of the rejects of Alex Ferguson.

Glazers are ostensibly making a big gamble in sacking their only hope of redemption in David Moyes as the likes of Louis van Gaal might take yet another to settle in England. Perhaps, Alex Ferguson could come out of retirement for the recovery and no eyebrows would be raised in the event of his return as it's not very uncommon at Old Trafford.