Football Transfer News in the Midst of the 2014 World Cup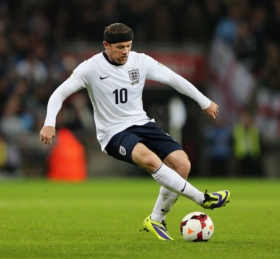 While this year's edition of the World Cup has already provided its fair share of shocking upsets and intense play, the global football scene rolls on with all the expected summer transfer news and rumblings that fans and pundits just can't get enough of.
Incidentally, two of the most high-profile standouts in the 2014 World Cup have been involved in some interesting developments regarding prominent international football clubs. Listed below are the latest in football transfer news and incidents regarding four world-class football players.



Neymar

Neymar's surging worldwide popularity has led to the 22-year-old becoming the poster boy for the 2014 World Cup.

Spanish football powerhouse Barcelona FC allegedly tried to evade £7.58m in taxes after signing Neymar back in June 2013. In January of this year, then-Barcelona FC president Sandro Rosell resigned following accusations of misappropriating money. While Barcelona FC initially claimed that Neymar's transfer was worth £48.6 million, the club was eventually forced to release documents that revealed the full cost of the transfer to be more than £71 million.



Arjen Robben

If it wasn't for Neymar's shining dominance, Robben would easily be the poster boy of the 2014 World Cup – in fact, the Dutch midfielder has scored three goals to Neymar's four to date. Robben has certainly played a crucial role in the Netherlands' stunning 5-1 drubbing of Spain, the 2010 World Cup Champions. Moreover, Robben offers a wealth of veteran experience in a storied international football career, with stints at the 2004, 2008, and 2012 UEFA European Championships, in addition to playing in the 2006, 2010 and 2014 FIFA World Cups.

All told, it's not terribly surprising to find out that Dutch national team manager Louis van Gaal is prepared to pull out all the stops to bring Robben to Manchester United, a football club that van Gaal also manages. Robben is currently playing for German football club Bayern Munich, a mainstay of the prestigious Bundesliga.



Mario Balotelli

For the past few months, the Italian striker has been rumoured to have already signed with Arsenal FC, and with good reason. After all, Arsenal FC manager Arsene Wenger is reportedly a big fan of the bruising "Super Mario". Nevertheless, Wenger has repeatedly denied any long-term deals with the Balotelli for the time being.  



Wayne Rooney

Earlier this year, Rooney had been the subject of intense speculation regarding his future in English football. Despite Chelsea's unwavering interest in acquiring Rooney's services, the English forward opted to sign a new long-term deal with his current team Manchester United. More recently, French Ligue 1 club Paris Saint-Germain (PSG) are mulling over a summer transfer for Rooney reportedly worth £35 million.