Is Roy Hodgson the right man for England?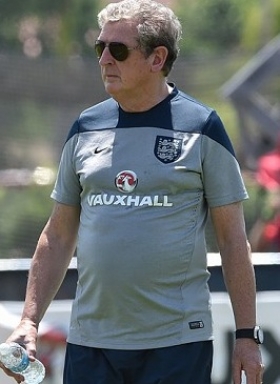 Ahead of England's opening Euro 2016 qualifier against Switzerland, we discuss whether

Roy Hodgson

is the right man to take the national team forward.
England expects. Can Roy Hodgson deliver?

The England national football team and its famously demanding fans have been waiting since 1966 for a glimpse of glory. Despite going frustratingly close to a tournament final in 1996, the team has yet to show the ability to win a major tournament.

After a particularly disappointing World Cup in Brazil this year, many questioned whether or not England's players were to blame or if Roy Hodgson is simply the wrong man to lead the country forward.

Under Sven Goran Eriksson and Fabio Capello, England's teams were very different. Eriksson's side showed glimpses of being world beaters. A continental, free flowing attacking style of football; the Swede had a commendable record.

Under Fabio Capello, the Italian tried to revamp the squad and focus on the defensive side of England's game. With John Terry at the heart of his defence and with the likes of Rio and Ashley Cole first choice, Capello had to cope with some big personalities in his side. Subsequently, it never went well for the England side and a disappointing showing at the 2010 World Cup in South Africa showed that it is more than just the coach that leads a side to success in a tournament.

Fast forward to this year, and Roy Hodgson's team's performance at the World Cup was really terrible compared to the two previous coaches. No heart, little spirit and even with some risky decisions playing youth ahead of experience; for example Raheem Sterling who was preferred to the likes of Ashley Young, the Three Lions came home early and couldn't even manage a win. Going out after two games in the tournament is simply not good enough.

Now, all thoughts must go towards Euro 2016. Is Hodgson going to turn things around and find a world beating team?

With Raheem Sterling, Ross Barkley, Luke Shaw and Alex Oxlade-Chamberlain; the youth talent is there.

But can Hodgson turn this next generation into world beaters, or will this be yet another disappointment for the history books?

Now, all thoughts must go towards Euro 2016. Is Hodgson going to turn things around and find a world beating team?